Isle Be Gone …
There is something incredibly romantic about travelling over water to reach your holiday destination… With over 250 permanently populated islands making up the British Isles, we have picked a mere handful below where you can stay overnight and enjoy the coastal outlooks of the outermost fringes of Britain...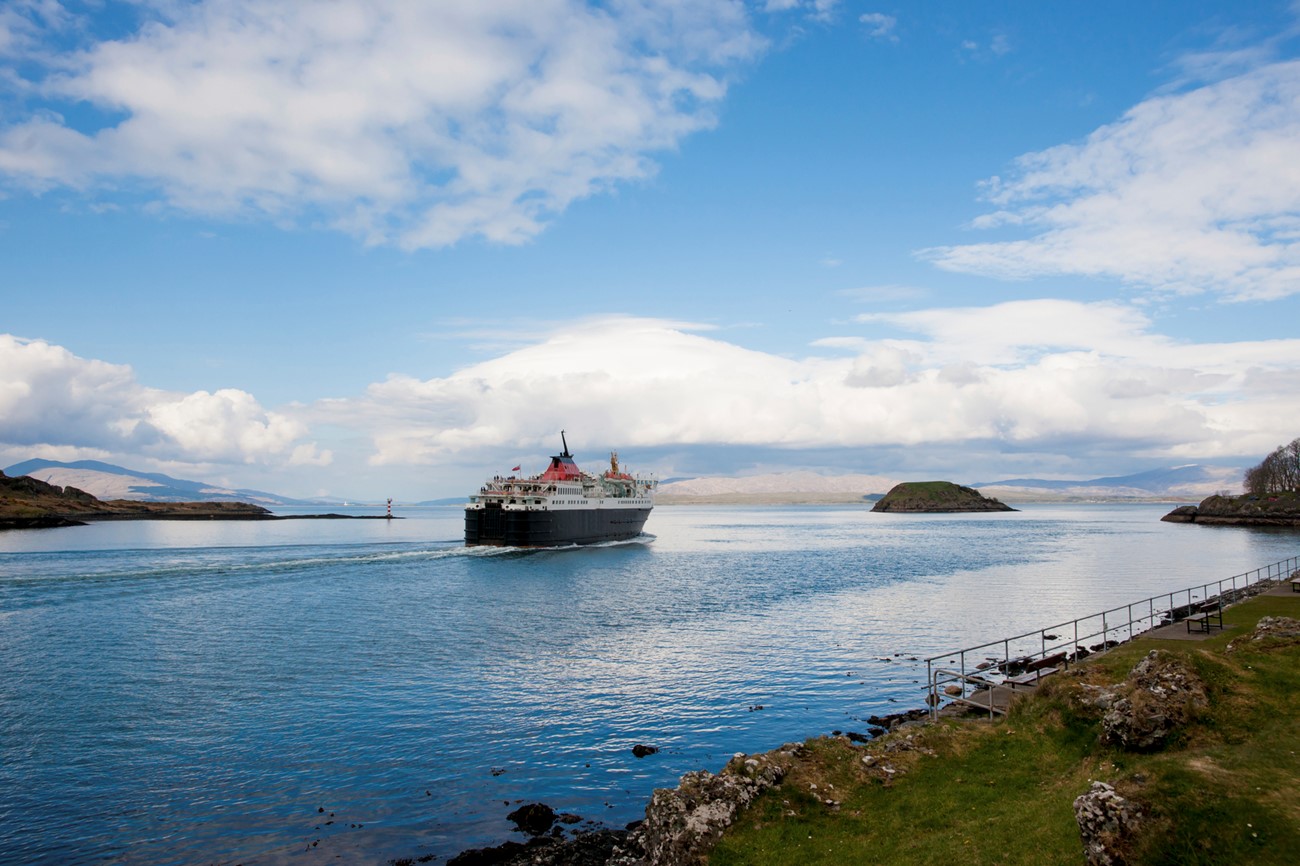 1. Isle of Anglesey
Anglesey is an island off the north-west coast of Wales. With an area of 276 square miles (715 km2), it is the largest island in Wales and the 5th largest surrounding Great Britain.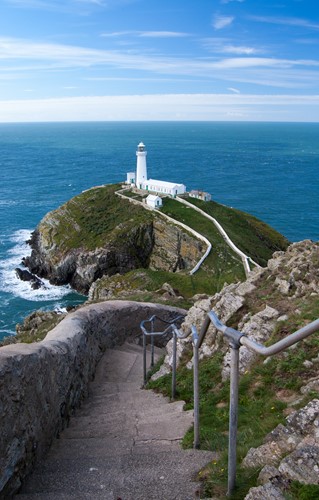 Connected by 2 bridges across the Menai Strait, Anglesey boasts stunning landscapes; unspoilt coastline and charming towns and villages.
Try the Isle of Anglesey Coastal path – at 125 miles, 95% of which is in a designated Area of Outstanding Natural Beauty (AONB), it is split into 12 sections and passes through a mixture of farmland, coastal heath, dunes, salt-marsh, foreshore, cliffs and a few small pockets of woodland.
As you'd expect Anglesey's beaches are a real attraction for families with many water based activities such as windsurfing, paddle boarding, kayaking on offer alongside the traditional paddling and rock-pooling.
Find out more: Visit Anglesey
Stay: Penrhos Club Site; Beddgelert Camping & Caravan Site or find more on our pitch finder
2. Lindisfarne
The Holy Island of Lindisfarne is a tidal island off the northeast coast of England. It is also known just as Holy Island. Of great historical importance and religious significance, Holy Island has a rich heritage to savour alongside a current community of around 180 and is a very popular place to visit.
Lying offshore by about a mile, Lindisfarne is located along the northeast coast of England, close to the border with Scotland. It is accessible, most times, at low tide by crossing sand and mud flats which are covered with water at high tides. These sand and mud flats carry an ancient pilgrims' path, and in more recent times, a modern causeway. Lindisfarne is surrounded by the 8,750-acre Lindisfarne National Nature Reserve, which protects the island's sand dunes and the adjacent intertidal habitats.
Find out more on the Lindisfarne site.
Stay: Berwick Seaview Caravan Club Site or take your pick from other Northumberland sites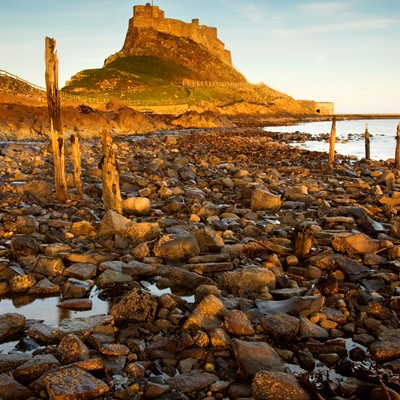 3. Isle of Lundy
Lundy is the largest island in the Bristol Channel and lies 12 miles off the coast of Devon.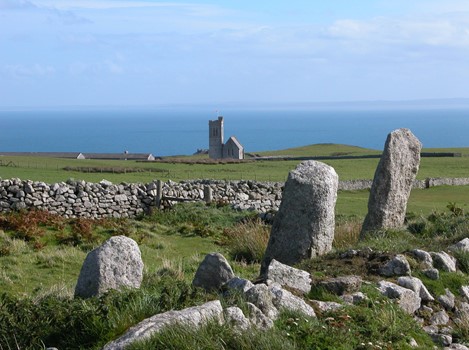 In a 2005 opinion poll of Radio Times readers, Lundy was named as Britain's tenth greatest natural wonder. The entire island has been designated as a Site of Special Scientific Interest and it was England's first statutory Marine Nature reserve, and the first Marine Conservation Zone, because of its unique flora and fauna.  It is managed by the Landmark Trust on behalf of the National Trust.
Because of its isolation the habitat for wildlife is often compared to that of Galapagos. This is all set against a backdrop of stunning natural rugged beauty, making it a walker's paradise.
Most day visitors travel on Lundy's own ferry and supply ship, the graceful German-built MS Oldenburg, which is an experience in its own right. Built in 1958 the vessel retains many of her original brass and wooden fittings providing comfortable heated saloons, a bar, buffet, a gift shop and an information desk. In fine weather there is plenty of space on deck, and if you are lucky you may be treated to the company of a playful pod of dolphins who often delight in following the ship.
The ships sails at least three times a week from either Bideford or Ilfracombe and the crossing takes about 2 hours each way, allowing between 4 and 6 hours to explore the island depending on the day you choose to travel. 
Find out more on the Landmark Trust Lundy site.
Stay: Go camping on Lundy Island or find campsites near Bideford and Ilfracombe for day trippers getting the ferry.
4. Isle of Mull
Mull is accessible by a beautiful 46 minute ferry ride from the Scottish West Coast sea port of Oban. With an area of 875.35 square kilometres (337.97 sq mi) Mull is the fourth largest island surrounding Great Britain (excluding Ireland). Known to many as the home of Balamory, Mull has masses to offer the visiting family.
Having been inhabited since the last ice age, it has a rich cultural heritage and is home to many historical sites and monuments. From the bronze age is a stone circle at Loch Buie along with various standing stones, and there are iron age fortified duns and crannogs, traditional medieval castles including the imposing Clan MacLean seat at Castle Duart and grand baronial castles at Torosay and Glengorm.

The island's main town, Tobermory, is famed for the cheerful colours of its waterfront buildings and the yachts bobbing in the natural harbour, where legend has it that one of the Spanish Armada ships sank in 1588 carrying gold bullion.
Beautiful beaches and bays abound, from Calgary and Kilninian in the north to Loch Buie and Carsaig in the south. Mull has an abundance of wildlife on its land and in its waters, with curious puffins on surrounding seabird colonies and great whales and basking sharks swimming just off the coast. There are guided wildlife tours - the island is one of the best places to see rare sea eagles - and boat trips to the neighbouring islands, including enchanting Staffa, where the motion of the waves crashing into Fingal's Cave - formed from giant basalt columns - inspired Mendelssohn's Hebrides Overture and of course Iona, famed for its Abbey and glorious white-sand beaches.
Find out more: Visit Scotland | Mull

Stay: on the island itself there are a range of campsites and you can take a motorhome over on the ferry.  Wild camping is permissible provided you follow some rules.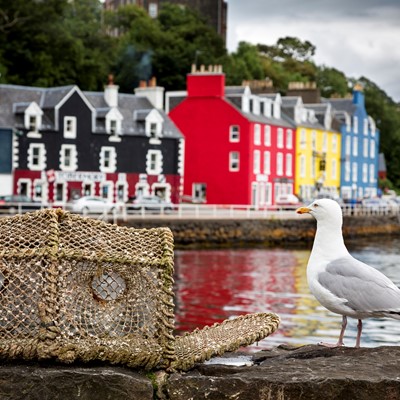 5. Isle of Man
The Isle of Man is a Celtic nation and self-governing Crown Dependency  located in the middle of the Irish Sea, almost equidistant from England, Ireland, Scotland and Wales.
There are a diverse array of visitor attractions including ancient monuments; designated dark skies sites and heritage attractions such as one of Europe's best preserved Medieval castles, Castle Rushen, or Peel Castle in the west (pictured below) where you can follow in the footsteps of Christian missionaries and Viking warriors.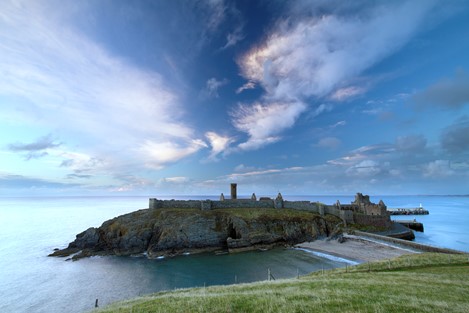 There's also the opportunity to the world's largest working waterwheel in Laxey ,which used to pump water to the mines, or Cregneash which is a living, working illustration of life in a typical 19th century Manx upland crofting community.
With more than 40 per cent of the land on the Isle of Man unpopulated and uncultivated there is also an abundance of natural amenities including 18 national glens – both coastal and mountainous – many of which lead to the sea. There are 24 beaches to choose from!  
If cultivated gardens are more your thing then try the Tynwald National Park and Arboretum where you'll be able to feed the ducks or the Milntown gardens in the grounds of the impressive stately home.
A visit to the Sound in the south of the Island affords excellent views of the Calf of Man nature reserve and bird observatory and of the seals basking on the rocks in the surrounding water, plus if you're a wildlife enthusiast make sure you don't miss taking a trip to the Ayres which is internationally renowned as a wildlife hotspot.
Find out more at Visit Isle of Man 
Getting there:  in order to take a caravan over on the ferry you will have to apply for permission here.  Campervans / motorhomes up to 6.5m long can be accommodated on the Steam Packet ferries which run a service from Heysham and Birkenhead amongst other ports.  
Stay: view the possibilities for motorhomes and camping pitches.
6. Isle of Wight
 The Isle of Wight is a county and the largest and second most populous island in England. It is located in the English Channel, about 4 mi (6 km) off the coast of Hampshire, separated from the mainland by the Solent on one side and the dramatic Needles-studded Channel on the other. It is very easily accessible with the quickest public transport link to the mainland being to and from Southsea (Portsmouth) by hovercraft, while there are also five ferry services shuttle across the Solent from Southampton, Lymington and Portsmouth.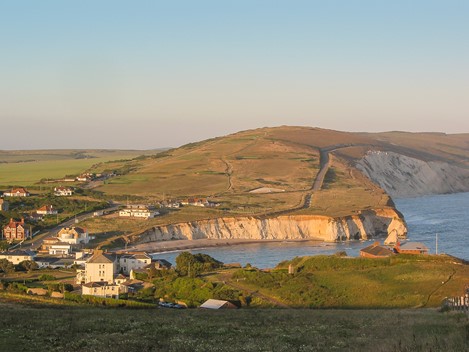 Having been a holiday destination du jour since Victorian times, the island has lots of history to explore and over half is designated an AONB (Area of Outstanding Natural Beauty.
From award-winning beaches to theme parks to stately homes and ruined castles to historic landmarks to charming villages; there is plenty to keep the average family occupied whatever the weather. 
For more information: Visit Isle of Wight
Stay: take your pick from a wide selection of holiday parks and campsites
7. Isle of ArRan
Arran is a Scottish island located in the Firth of Clyde. It's a place where you can find a little bit of everything you'd ever want from a Scottish island; an ever-changing coastline, dramatic mountain peaks, sheltered beaches, verdant forests, great cultural festivals and a wealth of tasty local produce.
Two car ferry services serve the island (three in the summer). The Ardrossan to Brodick service is the more popular of the two routes, connecting the island with the region of Ayrshire on the mainland.  Ardrossan is only a 45 minute journey from Glasgow, and is accessible by car or public transport.  Lochranza in the north of the island is served by a ferry from Claonaig, a small port on the Kintyre Peninsula in Argyll.  The summer sailing from Brodick to Campbeltown in South Kintyre also permits visitors to combine a trip to the famous Mull of Kintyre and historic Campbeltown with its famous whisky distilleries.
Once landed, there are a plethora of activities to enjoy: from Brodick Castle Country Park to climbing the famous Goatfell mountain to perfecting your swing on some of the spectacular golf courses to sampling the local cheeses, produce and whisky.
Find out more at Visit Arran
Stay: there are lots of options for leisure vehicles with campsites catering for all.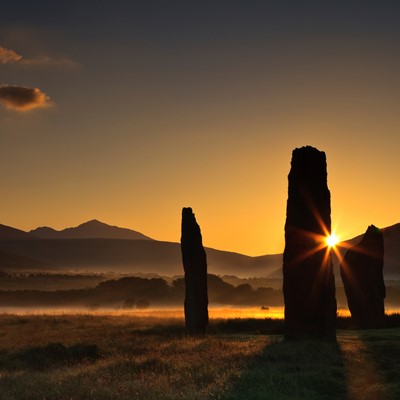 8. St Michael's Mount
A tidal island, St Michael's Mount located some 3 miles east of Penzance, is a rocky outcrop topped with a majestic medieval castle and definitely one of the must-see treasures of Cornwall.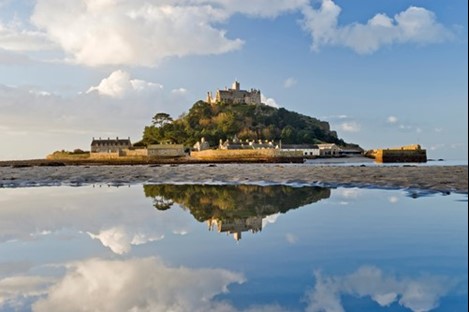 Only a few hundred yards off-ashore from the ancient town of Marazion and in the heart of Mounts Bay, the castle - now maintained by the National Trust - has for centuries been the home of the St Aubyn family.  Originally, the building was a Benedictine Priory which had religious links with the equally famous Mont St Michel in Normandy, France.  Subsequently, it became a fortified castle which saw action during the English Civil War and today still has a battery of cannon.
The island served as a major port in earlier times and is thought to be the island of Ictis which was the centre for the export of Cornish tin and copper to the Greeks and Romans in pre-historic times. Today, the Island and Castle are open to the public every weekday and most weekends during the summer and on a limited basis during the winter.
There is an attractive little harbour with some shops and the Sail Loft Restaurant.
While access to the island is easy at low tide when the granite causeway is opened for pedestrian crossings, there are ferry boat services running at high tide during the summer.
Stay:  base yourselves at a campsite near Penzance and enjoy a great day out at St Michael's Mount