Aren't beaches brilliant? From rockpooling to skimming stones to just soaking up the sun, right here in the UK we have more than our fair share of water-side locations – with everything from glorious stretches of sand to the rockiest of outcrops. In 2015, the UK and Ireland boasted 169 beaches with Blue Flag status, the top accolade handed out to those areas with highest quality bathing water, environmental management, safety and services.

Campsites near beaches book up fast in peak holiday times. However, go out of season and you'll see things a whole lot differently – and parking should be a lot easier, too!
You can find a multitude of coastal camping sites in our pitch locator and we have listed a few of our favourites below too.
In certain parts of the country, there may not even be a campsite. That's not to say you can't ask about camping out. Head west to the wilds of Scotland's Hebridean islands, for instance, and you can "wild camp" in some spots. Indeed, you may find you have whole beaches just to yourselves.  
You can watch an island caravanning adventure here when Andrew Ditton took his Airstream around the Outer Hebrides.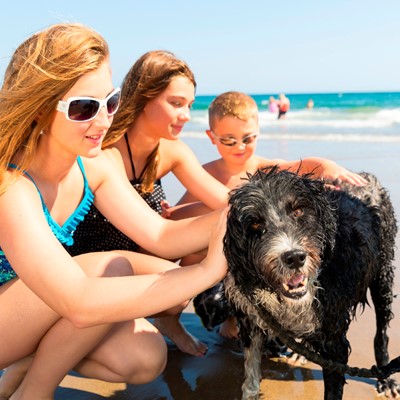 Some favourite Caravan and Motorhome Club sites near great beaches:
Some Camping & Caravanning Club sites near great beaches: