About us...
Freedom To Go was launched in January 2015 by the NCC (National Caravan Council) supported by our key partners The Caravan and Motorhome Club and The Camping & Caravanning Club, the UK's two largest clubs for all forms of camping and caravanning, to launch a joint awareness building campaign to promote the lifestyle benefits of caravan and motorhome holidays.
Designed to attract new audiences to this much-loved style of holiday, 'Freedom To Go' draws on the appeal of the great outdoors and the freedom to explore that owning a 'leisure vehicle' presents.
Our Partners...
The Caravan and Motorhome Club
The Caravan and Motorhome Club is Europe's largest touring organisation and represents over one million caravanners, motorhomers and trailer-tenters across the UK. Membership includes access to over 3000 sites and bespoke products and services. Whether you're a seasoned tourer or just getting started, be sure start your adventure with The Club. 

The Camping & Caravanning Club
With over 100 years of experience in camping and caravanning, the Club offers holidays to suit everyone. From high-quality UK Club Sites to small exclusive hideaways, or even escapes to a range of overseas destinations: Let us open the door to your next camping adventure.
Read guest blogs from the Camping & Caravanning Club.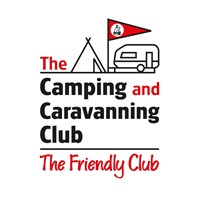 Woodland Trust
The Woodland Trust is the largest woodland conservation charity in the UK. It has over 500,000 members and supporters and its vision is for a UK rich in woods and trees, enjoyed and valued by everyone.
The Trust has three key aims:
i) protect ancient woodland which is rare, unique and irreplaceable,
ii) restoration of damaged ancient woodland, bringing precious pieces of our natural history back to life,
iii) plant native trees and woods with the aim of creating resilient landscapes for people and wildlife.
Established in 1972, the Woodland Trust now has over 1,000 sites in its care covering over 22,500 hectares. Access to its woods is free. The Woodland Trust is a charity registered in England and Wales (No. 294344) and in Scotland (No. SC038885).
Read more about our partnership with the Woodland Trust and find woods near you.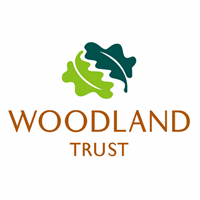 Visit Wales
What will be your adventure in Wales this year? Mountain-climbing, zip-wiring, conquering castles, trying new Welsh recipes, or celebrating the centenary of Roald Dahl's birth? Wales has 3 National Parks, 5 Areas of Outstanding Beauty, over 600 castles, and 870-miles of Wales Coast Path – so there is plenty to do and explore.

Want to work with us? 
Working with us will give you a unique opportunity to engage with our engaged audience. If you are interested in working with us we would love to hear from you. For partnership enquires please contact Jenny.S@thencc.org.uk.