Silverstone, Brands Hatch, Donnington and Goodwood pull millions of spectators to their circuits every year to motor racing and motor cycling grand prix and festivals.
We are a nation of speed lovers and there's nothing as exciting as being in the stands or down near the pit lane for an international motor grand prix. Leisure vehicles are the perfect way to experience these types of events as you can arrive early to get a pitch and leave well after all the crowds have gone. The freedom to come and go at your convenience. They are also a great way to keep costs down as some of these events can be costly to attend when you include entrance prices.
The Goodwood Festival of Speed is a haven for petrol heads and a great place to take a motorhome. It allows me to be at the centre of everything and alleviates any accommodation hassles.
GOODWOOD FESTIVAL OF SPEED AND REVIVAL WEEKEND
Goodwood in West Sussex is a place of pilgrimage for lovers of cars new and old. At its heart is the celebration of motor sport.
Don your vintage clobber and take your own vehicle if it was manufactured before 1970 for the Goodwood Revival or if you feel the need for speed the Festival is the one for you. With the famous hill climb being the pinnacle of the weekend this is a high is octane event for car and motorcycle fanatics.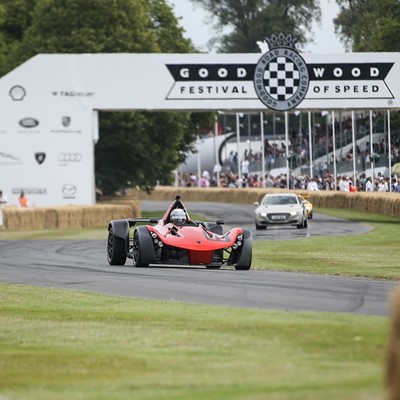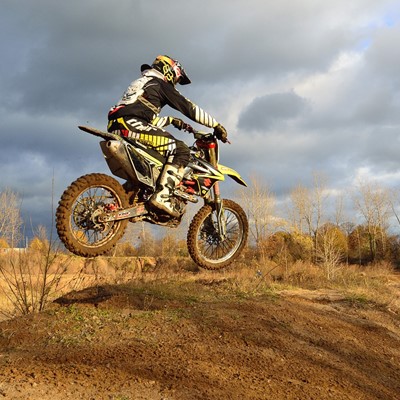 If you're a participant yourself a leisure vehicle is a great way to transport you and your kit to meetings and events.
Whether its motocross, banger racing, quad biking or go carting, the evolving design of leisure vehicles allows you to store or tow other vehicles and your sports equipment.
Check out our product pages for information on the size and types of leisure vehicles which might suit your hobby.
Steve Walker: "My passion is cars. With my caravan I can attend festivals and events all over Britain and Europe. It's the freedom to pack as much into my life as I can."