Like many of today's parents, you are probably becoming increasingly conscious of the amount of time your children spend in front of a screen. And of course, one of the great appeals of a leisure vehicle holiday is the chance to get 'away from it all'. However parting a child from their device for days on end can sometimes bring more discontent than it's worth. So in the interests of everyone's sanity and in the best British tradition of compromise read our guide to keeping everyone happy!
Find some great apps that satisfy your parental desire to encourage your children outside, heighten their awareness and educate them on the wonders of nature -- all without having to wrest them away from their digital second limbs!
1. Geocaching
If, like us, you have a dog, you know the importance of going for a walk – whatever the weather!  Now that we have discovered geocaching, this turns what can be classed as a chore into a treasure-filled adventure. The app taps directly into Geocaching.com's database of more than 2 million locations. Search by town, place name or postcode for all the caches near you, and get hints, photos, and step-by-step navigation that shows a countdown in metres as well as directions.   Registering on geocaching.com (should be done by an adult) is free for the basic service and enables you to get started straightaway.  Beginners are recommended to look for Traditional Caches containing a log book and items that can be swapped.  The quality of the 'treasure' can be variable but take something along to swap such as small toys, a key ring or stationary items.  The discoveries have given my children are real sense of accomplishment and personal victory turning even the longest walk into something to be looked forward to.  If you can, compete with some friends to be the first to find the hidden cache for an extra element of fun.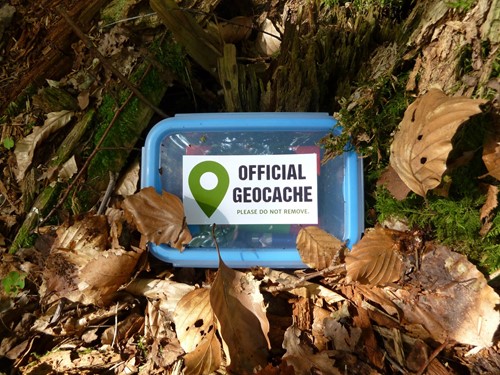 2. iMovie
One of the first apps that we ever used remains a firm favourite.  iMovie is a fabulously versatile app that can be used by itself or to enhance other apps (more on that later)...
It's a great way to encourage new friendships on a camp-site as it requires teamwork and communication.  The genre of the movie such as "adventure", "fantasy" or "haunted" is agreed and the app offers a template of a basic story line and music and the rest is up to your children's imaginations.  The short films that my children have produced show firstly that they are all having great fun but also that their desire to create a fab film led them to engage unprompted in activities such as tree climbing and rolling down hills. 
3. Project Noah
Turn outdoors time into fun, interactive lessons by using Project Noah to answer the myriad of questions your children might have about the insects, animals and geographic features they are coming across.  With the stated aim of being a "tool to explore and document wildlife and a platform to harness the power of citizen scientists everywhere", Project Noah is an app that allows you to submit nature photos to help with global research missions. Once signed in, you can submit photos of wildlife with labels or a request for others to suggest what species they are. There is also a field guide that displays photos submitted by others that can be filtered by wildlife type.

4. Woodlands Trust Nature Detectives
The Woodlands Trust has a marvellous and magical app which is associated with the Nature Detectives Family Trail. Once downloaded you join two characters, Blue and Belle, the woodland fairies, on an adventure to save bluebell woods from a clumsy giant, threatening to destroy the woods. The app uses augmented reality which brings the fairies to life when you direct your device to the markers that are placed around the woods.

5. Spyglass
More for the big-kids or serious outdoors enthusiast, Spyglass is a full-featured GPS toolkit packed with impressive tools for outdoor navigation. It uses your device's camera as a viewfinder and when you open the app, it will use the device's hardware sensors to calibrate positional information. A digital compass is overlaid on an augmented reality display to offer tracking features that include a milspec compass, a gyro compass, real-time viewfinder, tactical GPS, a speedometer, an altimeter, and a sextant with rangefinder. It can also guide your position using the location of the moon and stars and allows you to save your position for future use. You can also plot and save waypoints so when you need to navigate through unfamiliar roads, terrain, mountain passes, rivers, and backwoods Spyglass will help you to find your way.

6. Birdseye
Another citizen science project, Birsdeye allows you to create your 'life list' of birds and will then notify you of common 'nearby birds' that you haven't seen yet. It is a guide that shows you where the birds are, and helps you identify birds around you by showing you what other people are reporting. Detailed photographs guide you to identify the field marks that you're looking for. This app is perfect for preparing for a trip, or if you just want to know what is in your local patch. The free/basic version of BirdsEye gives you instant access to the 100 most common birds in your area whereas paid subscriptions will give you access to every species in your region or worldwide.

7. Knot Tying
This app is a collection of essential knots which will be at hand for when you are fishing, climbing, boating or for any outdoor pursuit purpose that presents itself to you. The animated 3D step by step instructions are easy to follow and will help you find the right knot for the right task. We enjoy using this app, learning and practising knots even if there was no task to use them – as the say, "Better to know a knot and not need it, than need a knot and not know it."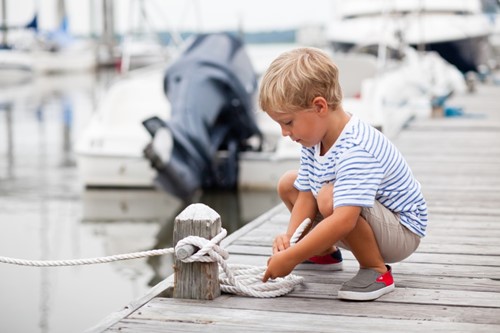 8. Star-gazing
Of course one of the huge advantages of getting out of the city is the dark skies the countryside affords and  there are a variety of apps out there to aid you in your star-gazing (you'll find one for Apps and Android listed at the end of the article).  The best skies we have found have been in Dumfries and Galloway, Ardnamurchan Peninsula and Shropshire, (where we watched, mesmerized at multiple falling stars). Boasting a tremendous amount of information, they can easily answer any basic questions about the night sky. A wonderful tool for young stargazers, they use geo-tracking to show the stars and planets above your head at any given time and will give you information about obscure constellations to the types of satellites in the sky. Simply lie back, point at the sky and line up the stars with what's on the screen and you will learn all about what is above your head.
Get the app on ios and andriod.
9. The National Trust App
The National Trust app is perfect if you're away from home as it uses your phone's built-in GPS system to pinpoint interesting sights near you, and gives details about how they can be found and explored. We have found some great walks and places that we hadn't planned on visiting through using this app. The app will present you with a picture, a description that gives reasons for a visit, opening times, prices, a list of facilities, phone number and email address of the main office, and the option to tap a button and get directions straight from Google Maps. Whilst the information it offers is relatively limited, with only a paragraph provided for each location, it is not intended as a tour guide, but does what it sets out to do.

10. Bear Grylls Essential Survival Skills
As huge fans of Bear Grylls we just had to get this app! It contains a wealth of useful information should you ever find yourself lost in the wild without obvious access to food, water, electricity, or phone reception. The information is presented in small and easy-to-digest morsels enhanced by photos, audio clips, diagrams, and video of Grylls himself giving further explanations. My children are pretty secure with the facts that animals have to be killed for food and aren't squeamish at first aid pics however you may want to exercise some parental governance at first. The app also includes extra features such as a compass tool, rescue light tool, and weather predictor.
Get the app on ios and andriod.

11. Forest Xplorer
This app will enable you to discover what you can see, do and discover at your local Forestry Commission, England.  When you download this app you will be able to use trail maps to help navigate your way around the forest and can use the tree identifier to help you to learn about trees along the way. Search by tree type or by visual characteristics of bark and leaf and you will find the answers. It's a really easy, user friendly app which we have enjoyed using as it includes some additional features such as site directions, facilities and things to do, details for Camping in the Forest sites -- and events at your local woodland.

12. Adobe voice
Of course what is so special about being on holiday with those we love is the memories we create.  If you haven't the wherewithal, time or patience to craft a hard-copy scrapbook then here is an ideal hassle-free alternative.  Adobe Voice is a storytelling app that enables you to keep a record of your trips.  You start with an audio recording and then add images, photos, text and blend it all together with some backing music. It's brilliant.

13. Tree Height measurement
A quick fun App to accompany you in your forest walks  --  it doesn't claim to replace a professional hight meter but for quick answers to questions when enjoying a family walk it promises to give you an estimate to the height of what might appear to be the tallest tree in the forest.
Get the app on ios and andriod.
14. Flightradar24
When my children see a plane in the sky, they often wonder where it is going and more besides. This is a great app that won't just tell you where planes in the sky are going but also where they have come from, elevation and speed, actual time of departure and arrival, aircraft type and altitude just by pointing your device at them. You will also be able to see planes move around the world in real time on a detailed map. Depending on your device, you could also experience what the pilot of an aircraft sees in real time and in 3D!

15. i-lapse
This is a timer lapse video app and simple to use. We positioned our device at the front of one of our bikes and recorded our route taking one frame every 20 seconds. It made the kids want to cycle even further and to vary the route, including challenges and detours. It was a real treat watching the speeded up version on the video that was produced.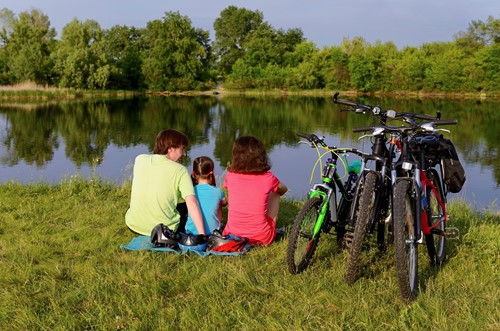 16. I can animate
Who says animation has to happen indoors? By taking little lego characters outside, my children have created fabulous animations that involve danger, adventure and rescue. It is a really easy app to use and offers a free limited version which does the job for my kids, but you can upgrade for a couple of pounds for a more comprehensive version. The opportunities are endless. The app offers 250 frames that can be put together to create a short animation and can be accompanied using other apps such as imovie by sound effects and background music.  They have also used this app to build up the creation of a piece of art work using various natural materials such as sticks, rocks, grass and shells.

We hope you'll have discovered some new ways to holiday family fun in the list above and although each one may be free or cheap when you add them all up the cost of multiple apps can mount, so I can recommend an app for that! Apps Gone Free (iOS only) -- or Apps on Sale for android -- are great tools to keep up to date with  daily freebies which can cost a few pounds at any other time.
Also, one other word of caution – if you haven't already done so, then when using your device outdoors it is best to invest up front in a sturdy and robust protective cover – something like a Griffin case - to guard against any bumps and drops that might take place during adventures.