We offer inspiration to fill your Summer with adventure...
The summer holidays will soon be upon us. We're hoping for sunshine and fun family filled adventures!

Images of the beach, BBQs, beautiful sunsets and quality time with friends and family all spring to mind when dreaming of the sunshine, and are a must for our Summer hols!

With school out for Summer, many families will be looking at ways to fill those long Summer days. Remember the childhood excitement of suitcases by the door, car packed to the brim and rucksacks packed full of colouring books and sweeties? The excitement of the adventure to come.

Recreate that childhood excitement with a camping or leisure vehicle break with the family. According to research kids who go camping are happier and healthier. So, what are you waiting for? Get inspired with our simple top 10 Summer activities for your camping or leisure vehicle holiday:

1. Feel the sand between your toes
Why not head to Bude, Cornwall? There are 7 beaches in and around Bude, with each beach offering something different...
Try rock-pooling at Summerleaze beach, or relaxing at Duckpool beach. Over half the beaches around Bude are dog friendly, making Bude Club Site a great place to stay if you are taking your four-legged friend on holiday.

Go camping at:
Bude Camping and Caravanning Club Site
2. Hear lions roar
Where else can you hear lions roaring at night from the comfort of your bed? Set within the Longleat Estate, this is an ideal location for a family holiday.
Go camping at:
Longleat Caravan Club Site
3. Go canoeing or kayaking at Derwentwater
Go camping at:
Derwentwater Camping and Caravanning Club
4. Roast marshmallows under the stars
Go camping at:
Brighton Caravan and Motorhome Club 
5. Stargaze while lying in the grass
Skye is one of the darkest sites in the whole of Europe. The huge canopy of sparkling sky above the island is ideal for stargazing. The Waternish peninsula is claimed to be one of the best places on the isle to observe the night sky. See The Milky Way, Zodiacal light and the Northern Lights.
Go camping at:
Skye Camping and Caravanning Club Site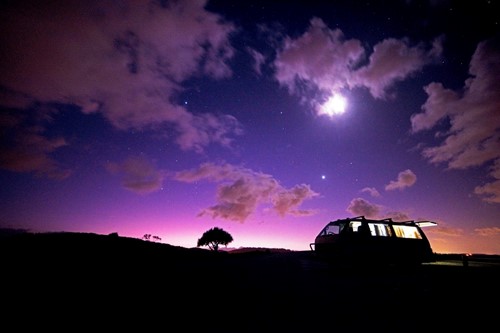 6. Learn to surf at Cornwall's Chapel Porth Beach
Go camping at:
St Agnes Beacon Caravan Club Site
7. Walk the Pier
Why not enjoy seaside fun, amusement arcades and fresh fish and shellfish from Brighton Pier?
Go camping at:
Brighton Caravan and Motorhome Club Site
8. Build a den
Go camping at:
Graffham Camping and Caravanning Club Site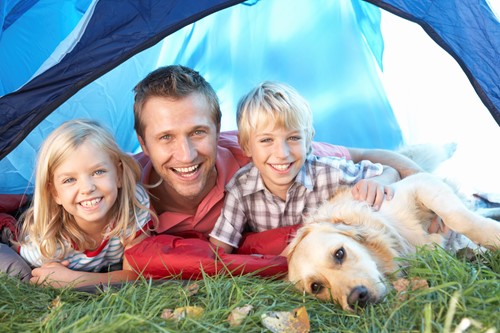 9. Ride a roller coaster
Drayton Manor, one of the country's top theme parks, is perfect for families who want to get hearts pumping! From here you can also enjoy a fantastic play park, Cadbury World, the National Memorial Arboretum at Alrewas, National Forest or Tamworth with its castle and Snow Dome.

Go camping at:
Drayton Manor Camping and Caravanning Club
10. Go for a hike
Imagine somewhere beautiful, safe and unspoilt where you can walk, cycle, play, horse-ride, ride a train, go fishing, exercise the dog, jog, push the buggy and explore endless meadows, lakes and woodland, perfect for lovers of the great outdoors.
Go camping at:
Ferry Meadows Caravan Club Site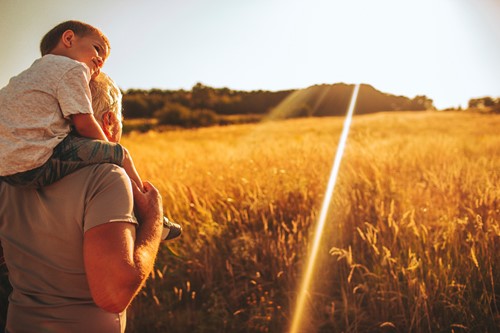 Plan your next family camping holiday with our campsite finder. Alternatively, find a rental or dealer. 

Haven't been camping before? Here's what you need to know:
•    The Camping and Caravan Club give you tips for your first camping or leisure vehicle holiday
•    Monika, a Mum on the Brink, shows you how to enjoy a camping holiday with the kids