Research has found that children who go camping are healthier, happier and do better at school...
26.05.15
According to parents, children who go camping at least once a year are healthier, happier and do better at school.

A study carried out by the Institiute of Education at Plymouth University and The Camping and Caravanning Club looked at perceptions on the relationship between camping and education.
The research found that 4 out of 5 parents thought camping had a positive effect on their children's school education. Results found that:
98% of parents said camping makes their kids connect with and appreciate nature
95% of parents said their kids were happier when camping
93% thought that camping provided useful skills for later in life
68% of parents felt camping helped children to enjoy learning in the classroom because they can share their camping adventures and experiences such as visiting educational or historic sites
20% of parents said camping gives their kids freedom, independence and confidence
Asked what they love about camping, children said making and meeting new friends, having fun, playing outside and learning camping skills were most enjoyable.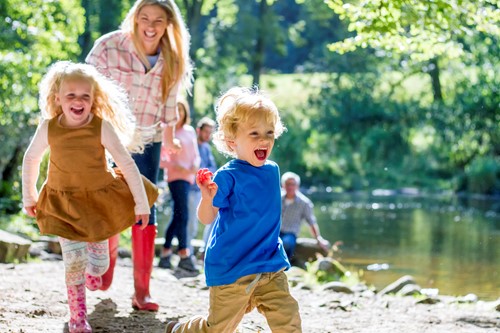 The link between education and camping is the focus of a new campaign, 'Get Kids Camping', which is being launched by Julia Bradbury, The Camping and Caravanning Club President.
'Taking the kids camping is such a great experience for the whole family' says Julia, who has three young children. 'We have masses of beautiful scenery on our doorstep in the UK and camping doesn't have to be expensive (although you can try glamping!). It's a brilliant way of getting our kids out in the fresh air, away from the TV and computers – developing their brains and teaching them to interact with each other and the countryside in different ways. If you haven't taken your family camping, give it a go – it's an adventure that won't disappoint you, and there are hundreds of suberb British campsites to choose from.'
So, what are you waiting for? Get your kids camping and plan your next family camping holiday with our campsite finder. Alternatively, find a rental or dealer. 

Haven't been camping before? Here's what you need to know: