Giants Causeway
Perhaps the most iconic location and a must when visiting Northern Ireland is Giants Causeway, the 60-million-year-old interlocking columns and stunning coastal location continue to amaze many visitors throughout the year. The site has of course inspired many stories of how and why it appeared, one of which is based around the legend of a Giant named Finn! A trip to this fascinating location is sure to live long in the memory as you walk, hop and jump from column to column on the remains of a volcanic eruption all those years ago.
Where to stay: Ballyness Caravan Park – 3 miles away 
For nearby sites click here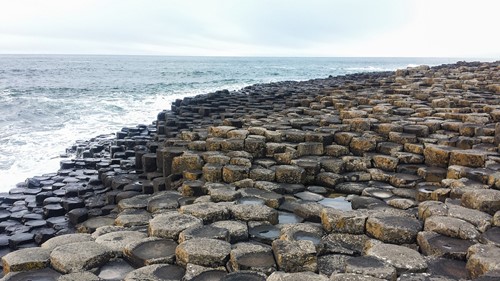 BENONE BEACH
The 7 mile stretch of golden sand at Benone Beach offers the perfect place to take in some of the surrounding scenery with views out to Republic of Ireland possible on a clear day. The coastline is also a superb spot for water sports and fishing with many opting to kayak or canoe their way from the start of the beach at Castlerock right down to Magiligan Point at the other end. If a vast sandy beach with views out over the North Atlantic Ocean is what you're after, then Benone Beach in Northern Ireland is well worth a visit.
Where to stay: Ballyness Caravan Park – 11 miles away
For nearby sites click here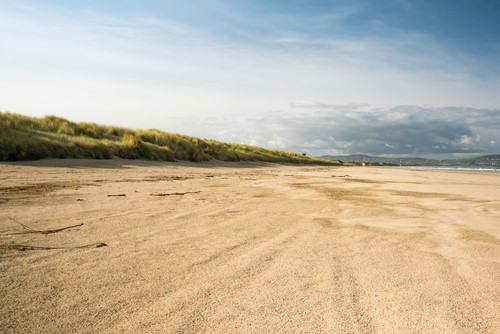 Castle Ward
Castle Ward, or perhaps better known as 'Winterfell' in the hit TV show 'Game of Thrones' is a magnificent 18th century mansion and a great place to visit on your trip to Northern Ireland. The surrounding grounds outside of the medieval walls offer a range of walking paths and cycling routes, all of which intertwine with the stunning gardens on show and allow for some magnificent views out over the nearby Strangford Lough.
Where to stay: Delamont Country Park – 3 miles away 
For nearby sites click here 
Tollymore Forest Park
One of the many locations in Northern Ireland used during the filming of hit TV show 'Game of Thrones', Tollymore Forest is home to over 600 hectares of woodland. The Shimna River flows through it, making for a great walking trail as you follow the twists and turns of the waterway through the ancient forest that once supplied wood for the interior furniture of the great Titanic. If an activity break is what you're after then Tollymore National Outdoor Centre hold a range of courses from canoeing to climbing.
Where to stay: Murlough Cottage Caravan Park – 2 miles away 
For nearby sites click here 
LOUGH NEAGH
The largest lake in Ireland and the UK, Lough Neagh has a calming atmosphere and is a hub for nature lovers. A walk around the lake will see you travel through secluded villages and quiet bays, all whilst enjoying some stunning views across the lake. On the northern side of the lake sits the town of Ballyronan, an ideal location for a picnic along the riverbank whilst enjoying the views over the marina.
Where to stay: Six Mile Water Caravan Park – 1 mile away 
For nearby sites click here