Why not take a 3-day weekend and escape for a mini-St-Paddy-flavoured-break?
St Patrick needs no introduction. The day of his death – 17th March – is celebrated the world over. Moreover, you certainly don't need Irish ancestry to join in these patron-saint green-hued festivities – as the American's would have it "on St Patrick's day the whole world is Irish".
This year the day itself falls on a Friday. Although not a holiday anywhere other than Northern Ireland and Eire, why not take a 3-day weekend and escape for a mini-St-Paddy-flavoured-break?
Ireland
One of the myths around St Patrick is that he expelled all snakes from Ireland – which, if you are an ophidiophobe, is great news. Visit Ireland has a series of 9 places to visit that follow in his – blissfully snake-free - footsteps. These include the mountain where he was reputed to be worked as a slave herding sheep – you can take a 1.2 mile trail up to the summit of Slemish in County Antrim. Or visit the tranquil waters of Lough Derg in County Donegal; try the splendours of Down Cathedral in County Down where he is buried or the legendary Rock of Cashel in County Tipperary where Patrick baptised Aenghus, the King of Munster marking the "end of paganism". For more information and suggestions of a 3-day driving itinerary click here.
Stay at:
Co Down: Delamont Country Park
Co Antrim: Antrim and Newtown Abbey 
Co Cork: Blarney Caravan Park 
Co Tipperary: Tipperary Camping
Travel
Ferries to Northern Ireland go from Cairnryan in SW Scotland or Liverpool in NW England...
Dublin
If you want to fully immerse yourself in the craic then why not head to the very epi-centre of St Patrick's celebrations in Dublin itself? The celebration of St Patricks Day lasts a 4-day weekend – this year from 16th – 19th March. There is a parade the 17th – starting at noon in Parnell Square in Dublin's City Centre. In addition, there is a whole programme of other cultural activities taking place over the weekend. Find out more. 
Travel
Ferries to Dublin go from Holyhead in Wales and Liverpool in England.
England
London
A whole week of celebrations is organised around St Paddy's day in London. Culminating in a huge parade which goes through central London via Covent Garden and ends up with outdoor free performances in Trafalgar Square. The assembled throng are be-decked in their finest green garb and you won't go too far to find a pint of Guinness – either being drunk or sitting on top of someone's head. Find out more.
Stay at:
The Abbey Wood Caravan and Motorhome Club Site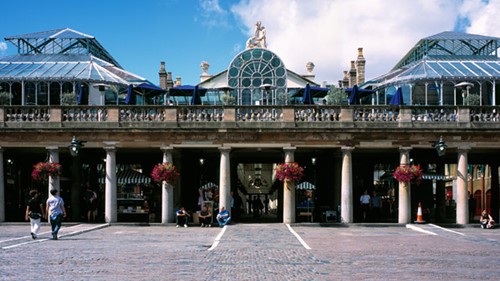 Birmingham
Birmingham's St Patrick's Parade goes back to 1952 and they claim was the first in Britain. Originally started by the Irish diaspora community it is now a firm fixture for any and all comers. The parade has taken place in Digbeth since 1996 - this year it takes place on Sunday 12th March. More info click here.  
Stay at:
Scotland
In common with their shared Celtic identity, both Edinburgh and Glasgow go to town on St Patrick 's Day. Amongst other themed events in Edinburgh you'll find a festival in Cowgate, storytelling and a Waking Ned screening plus various events in the popular city-centre Irish pubs. Glasgow has a St Patricks's Festival Family Fun Day – a free celebration in the city's Merchant Square with music, song and dance.
Stay at:
Edinburgh – Edinbugh Caravan Club Site
Glasgow – Strathclyde Country Park Caravan Club site