Ever thought of exploring the lakes of Europe? This blog post will certainly whet your appetite...
Dreaming of long summer holidays in the sun, perhaps lounging on a beach or whiling away the days in a resort? Consider this: Exploring the shores of the sublime lakes of Europe, surrounded by some of the most beautiful scenery and locations that can be found anywhere in the world.
These lakes are a breath of fresh air away from the more usual beach-based holiday destinations, with the same sense of fun and freedom. Traverse them by caravan or motorhome, stopping when you want and where you want rather than being tied to a hotel package deal. Sounds great, doesn't it? If you're after some inspiration, the European breakdown cover specialists at RAC have explored the greatest lakes of Europe and returned with four recommendations:
1. Lake ohrid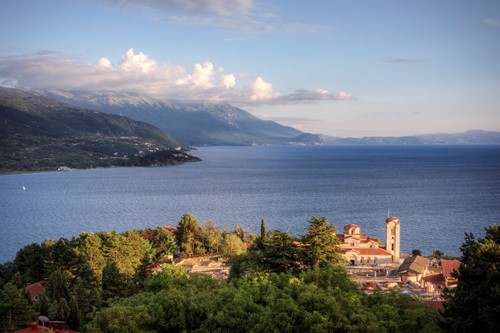 Found on the border between south-western Macedonia and eastern Albania, Lake Ohrid is one of Europe's deepest and oldest lakes. Stunning in both its beauty and importance as a cultural landmark, Lake Ohrid has been a designated UNESCO World Heritage Site since 1979. The stunning area contains a unique ecosystem, and is predominantly accessible via three cities (Ohrid and Struga in Macedonia, Pogradec in Albania) and a number of fishing villages. With a host of historic monuments and pristine, clear water, Lake Ohrid should be a definite contender for your summer adventures.
Campsites nearby in the municipality of Kavardarci (Macedonia)
2. Lake Constance
On the Rhine at the northern foot of the Alps, Lake Constance's location is arguably the finest in Europe. A 270km shoreline bordering Switzerland, Germany and Austria provides plenty of opportunity for adventure and excitement. The area's natural beauty is incredible, and there are a host of options for cultural pursuits if you can drag yourself away from the waterfront vistas. There are plenty of holiday options, and the freedom to travel the shore of the lake through intriguing little towns, vineyards and even castles is well worth it. There are even a number of accessible islands with many hidden delights to be explored.
Campsites near to Lake Constance
3. Lake Geneva
Shared by both Switzerland and France, Lake Geneva is world - renowned in part for its rich historical setting that includes Roman ruins, amphitheatres and castles. The lake's iconic croissant-like shape, sheer size and placement in the heart of wine country all contribute to the excitement generated amongst the visitors to this amazing place. An abundance of facilities await any keen walkers or hikers who wish to enjoy the sweeping natural surroundings of the lake on a more intimate basis. With wine country comes a number of vineyards (supporting the superb local wine trade) along the shore to explore at length.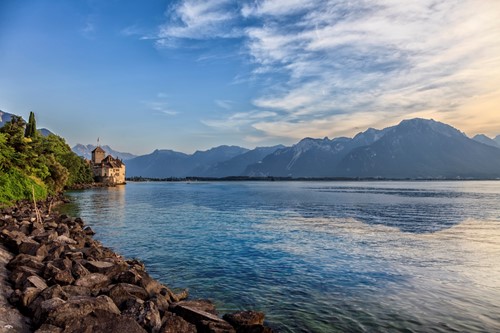 4. Lake Como
Italy's most famous lake is also arguably its most beautiful, as well as being one of the deepest lakes in Europe. Situated in the region of Lombardy and only a few miles from the Swiss border, Lake Como is surrounded by mountains providing an absolutely stunning backdrop to an already beautiful area. The shores are dotted with resorts and historic villas, and the lake has been a popular retreat since the Roman era. Plenty to explore, with a choice of camping sites, lots of culture and a Mediterranean-like climate all come together to provide the perfect setting for an exhilarating adventure.
These four lakes represent some of the best in Europe, and amazing, good-value holiday alternatives to the beach or catered resort. All have plenty to explore, from classical Roman ruins to Germanic castles, not forgetting the lake-fronts themselves. Places of stunning beauty and centuries of history that you are free to explore at your leisure – and how better to do it all than with the freedom of a caravan or motorhome?
---
Inspired to try a leisure vehicle holiday ?  See below for links to get you started:
Find a campsite / holiday park