What To Do
Go Walking
Walking in the New Forest is an ideal way to explore the open heathland and sheltered woods; during the summer you can join the New Forest Tour allowing you to get around and see more. Here are some accessible walking routes, ideal for little legs:
Family walks
Beaulieu to Bucklers Hard: 2 miles
One of the most popular routes for families with young children.
Beaulieu Food Trail: 2.2 miles each way
This walk roughly follows alongside the Beaulieu River, rich in wildlife and fun obstacles for the kids to play on before finishing at Bucklers Hard.
Burley Food Trail: 5 miles
On this trail, adults will get the chance to experience a taste of New Forest Cider, and the kids can try traditional sweets and handmade fudge!
Where To Stay:
HOLLANDS WOOD CARAVAN AND CAMPING SITE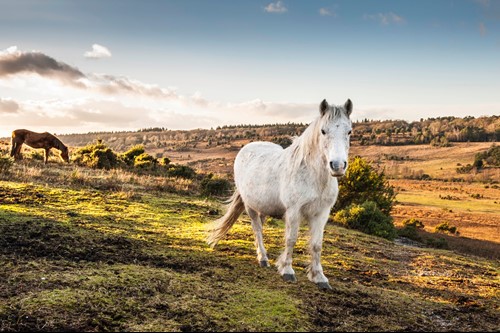 Accessible Walks
Whether you want to enjoy the beautiful scenery of stunning heathlands, coastline or the magical forests there are many forests which are accessible to all:
Bolderwood: 2 Miles
The ideal walk for wildlife lovers, visit the accessible deer viewing platform where the wild deer are fed daily.
Hatchet Pond
The largest area of fresh water in the New Forest, surrounded with easy trails.
Hordle Cliffs
Enjoy wonderful views of the Solent and the Isle of Wight!
Where To Stay: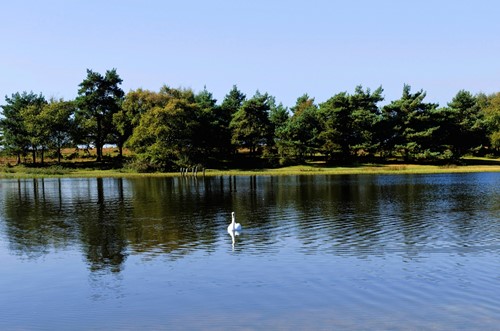 Go Water-sports
There are a multitude of chances to indulge in a water-borne activity or two in the New Forest. Whether you like an adrenaline-rush or a relaxed adventure it's safe to say the New Forest has it all. For those of you who would like to paddle down the beautiful Beaulieu River by kayak or on a stand up paddle board pop along to the New Forest Paddle Sport Company. If you're looking for an adrenaline-rush the New Forest Water Park; set in 50 acres of beautiful countryside you'll be able to try your hand at the new five pylon wakeboard cable, water-skiing, kayaking and on the 'water fun' with inflatable rings and banana rides. If you prefer a more relaxed outing, perhaps you would prefer a tranquil sailing trip aboard a luxurious yacht with Escape Yachting.
WHERE TO STAY: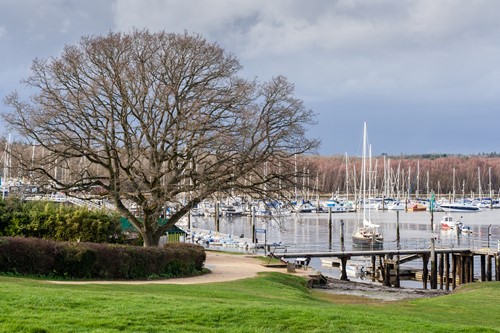 Museums
Step back in time on the banks of the Beaulieu River at the peaceful haven of Buckler's Hard and discover the role the Hard played in Britain's shipbuilding history and learn about the vessels built there for Nelson's Navy.
For car fanatics the Beaulieu National Motor Museum is a must, see over 250 vehicles on display from speed record breakers to Formula 1 racers. You'll also be able to see our own LEGO Brick Caravan! If that's not enough you can also take a ride around the attraction on the raised Monorail or the 'pod ride' taking you on a journey through 100 years of motoring. Included in your entrance you will also have access into the Palace House, home of the Montagu family since 1538 and Beaulieu Abbey.
WHERE TO STAY: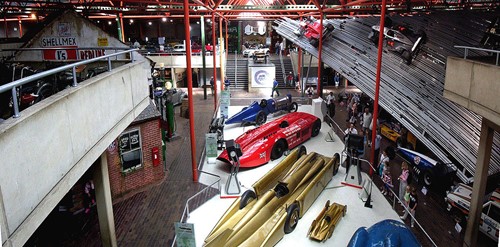 Parks & Gardens
The New Forest is a real treat for garden lovers. Exbury Garden reflects the changing mood of nature; no matter what time of year you visit you will be greeted with beautiful blooms, gorgeous greens and towering trees. It's a brilliant afternoon of entertainment for the family, stroll around the cool shady riverside walks, family trails or enjoy a picnic by one of the ponds.
Enjoy 10 peaceful acres of woodland garden at Furzey Garden, set in the heart of the New Forest in Minstead, this delightful garden includes a lake, play area, 16th Century Forest cottage, recreated GOLD winning RHS Chelsea show garden, coffee show and plant sales.
WHERE TO STAY: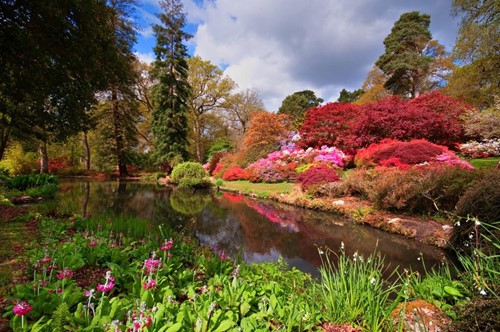 Shopping, Lifestyle & Culture
You'll be faced with an extensive choice of shopping outlets in the New Forest, from independent art galleries to craft shots, local product and more. For those of you with a sweet tooth the Burley Fudge Shop is worth a visit, packed full of traditional handmade fudges and chocolates to keep chocoholics happy! You'll also find a range of outdoor and camping shops available to give specialising in fishing equipment, cycling products and leisure and outdoor stores.
Where To Stay