Get outdoors and experience one of these fun activities across the UK, perfect for a family day out...
Surf School in Newquay
Fistral Beach Surf School offers a range of lessons for those of all ages and abilities. The surfing conditions won't let you down, with the surrounding headlands channelling in the powerful and consistent waves which has led to a whole range of UK surf competitions being based here. The beach itself is stunning, with golden sand and large sand dunes making it a great location to sit back and watch the children learn to surf at one of the best surf schools in Cornwall.
Where to stay – Crantock Beach Holiday Park 
For other nearby sites click here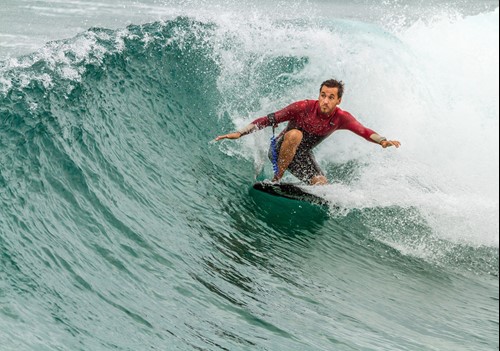 Canoeing in the Brecon Beacons
The Brecon Beacons offers a whole range of opportunities to get paddling on one of the many waterways. There are a collection of wonderful rivers throughout the area that offer the ideal escape, the River Wye is vast in size stretching through the Brecon Beacons down to the Severn Estuary. For a full canoeing experience, the team at Canoe Hire Wales offer a range of half day to multi day trips as well as a number of instructed sessions to build up your skills before you set off on your adventure.
Where to stay – Brecon Beacons Caravan and Motorhome Club Site 
For other nearby sites click here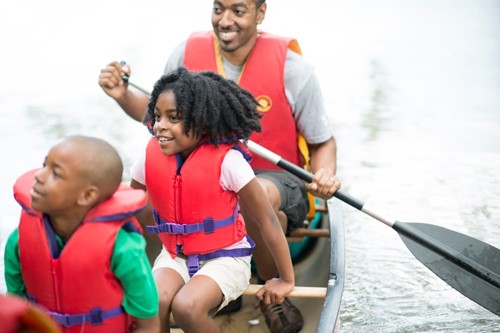 explore Windsor Great Park
Just under 5000 acres of open parkland, visiting Windsor Park makes for a great day out. With many woodlands and wonderful walking routes, this place is perfect for an adventure. On the south side of the park sits Viriginia Water, home to stunning waterfalls and a 100 foot Totem Pole whilst Savill Garden is located in the East, home to wonderful gardens and a play area overlooking the nearby Obelisk Pond. If you're after a superb location for a day out with a picnic, look no further than Windsor Great Park.
Where to stay – Chertsey Camping and Caravanning Club Site 
For other nearby sites click here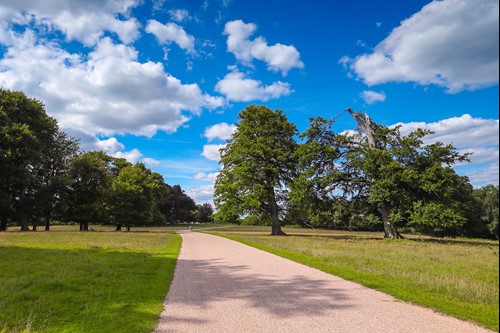 Caving in the Yorkshire Dales
The biggest collection of underground caving systems in the UK sits under the magnificent Yorkshire Dales, offering a perfect opportunity for an underground adventure in some truly magnificent caving systems. Explore a new world underneath the rolling hills with guided tours and instructors offering advice and insights as you travel along one of the many caving systems. The team at HowStean Gorge  offer a range of guided tours for large groups and families which are sure to entertain and educate.
Where to stay – Lower Wensleydale Caravan and Motorhome Club Site 
For other nearby sites click here 
Visit the Loch Ness Monster
North West of the ever-popular Cairngorms National Park sits Loch Ness, the 37km stretch of lake cuts through some fantastic scenery in the Scottish Highlands. The area is rich in history with one particular landmark standing out, the 16th century Urquhart Castle provides stunning views up and down the loch due to its strategic placement all those years ago. There are cruises on the loch throughout the day departing from the Loch Ness Centre  some of which allow you to search the depths with the onboard sonar equipment. The café also provides drinks and refreshments, fuelling your fun filled day out.
Where to stay – Loch Ness Shores Camping and Caravanning Club Site
For other nearby sites click here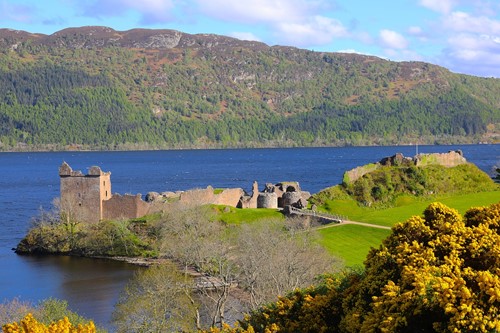 Kayaking in the Peak District
Peak District National Park is the ideal location for an adventure, with vast open land and a range of outdoor activities on offer. Paddle your way through the park along one of the many rivers and enjoy your time in the great outdoors. The team at Ultimate Canoe and Kayak provide equipment for hire as well as some routes along the River Wye that will see you paddle through many small villages and countryside.
Where to stay – Hayfield Camping and Caravanning Club Site 
For other nearby sites click here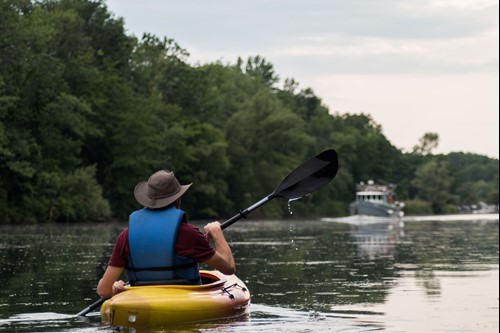 Looking for places to stay? Search our Find a Pitch tool for your perfect location