Parks and days away are well and good, but camping really is the way forward if you want to connect with nature, and today, more than ever before, there's a need to take care of the environment that we choose to spend our time in.
Camping is one of our all-time favourite hobbies as there are so many ways to camp. Some people go glamping or in their very own leisure vehicle whilst others stick to the more traditional camping in a tent, or even roughing it out in nature under the stars. Whichever way you prefer to camp, it is very important to consider the impact you have on the site you choose to camp in.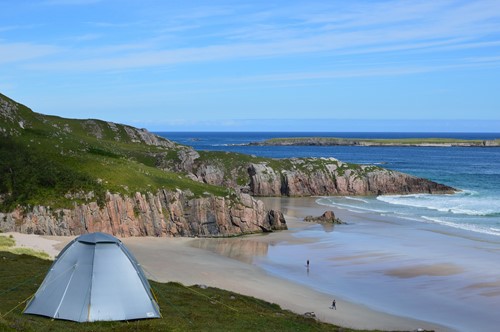 With a growing number of visitors deciding to spend time in nature, we've gathered a couple of tips on how to be a conscious camper this season.
Plan ahead
Get to know the area you plan to visit. This includes familiarising yourself with the rules for hiking and camping so that you can plan ahead. Travelling in smaller groups is also recommended to avoid too much impact on any given area at a time.
Camp on durable surfaces
It's important to camp on already established trails and campsites to avoid disruption to the purity of the area. To find a campsite suitable for you, check out our handy tool.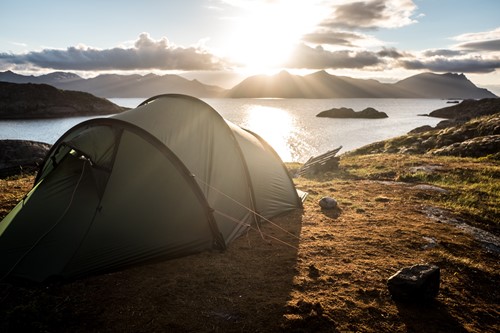 Leave no trace
The essence of 'leave no trace camping' is that no one should know you've been there after you've left. This means no litter and no smouldering firepits, as well as no crushed bushes or ripped up grass. And if you see any rubbish, pick it up and dispose of it accordingly.
Leave what you find
It's important not to take anything natural, including stones, flowers, berries and plants, from the campsite. We want to avoid introducing or transporting species that are not native to or from the site we are visiting.
Campfires
Only set campfires where it is allowed to do so or use a small camping stove. It's crucial that you burn your fire down to ash and put out the fire completely. Scatter the cool ashes when possible.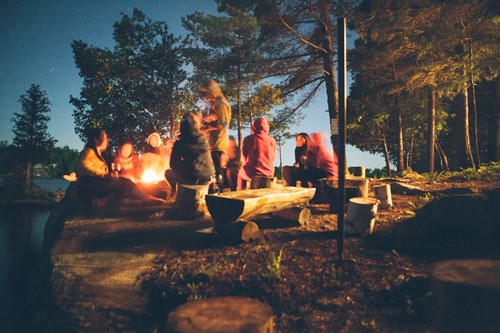 Be respectful of wildlife
This is not only good practice for the environment, but for your safety as well. Don't approach, follow or try to feed a wild animal.
Be conscious of water
A source of life for wild animals, vegetation and aquatic life, it is essential that we reduce our contact with rivers, streams and lakes. This includes bathing, washing dishes and going to the bathroom. If you need to bathe or wash dishes it is recommended that you collect water in a bucket or bottle and move at least 200 feet from the shore.
Read our post on eco-friendly camping with helpful links to help replace your plastic everyday camping products with something more durable.
Want to explore closer to home for your next trip away? There's endless beauty right on your doorstep and we have gathered plenty of inspiration for you.